Bruce and Peter set off on their 70km two day walking challenge for Rose Road!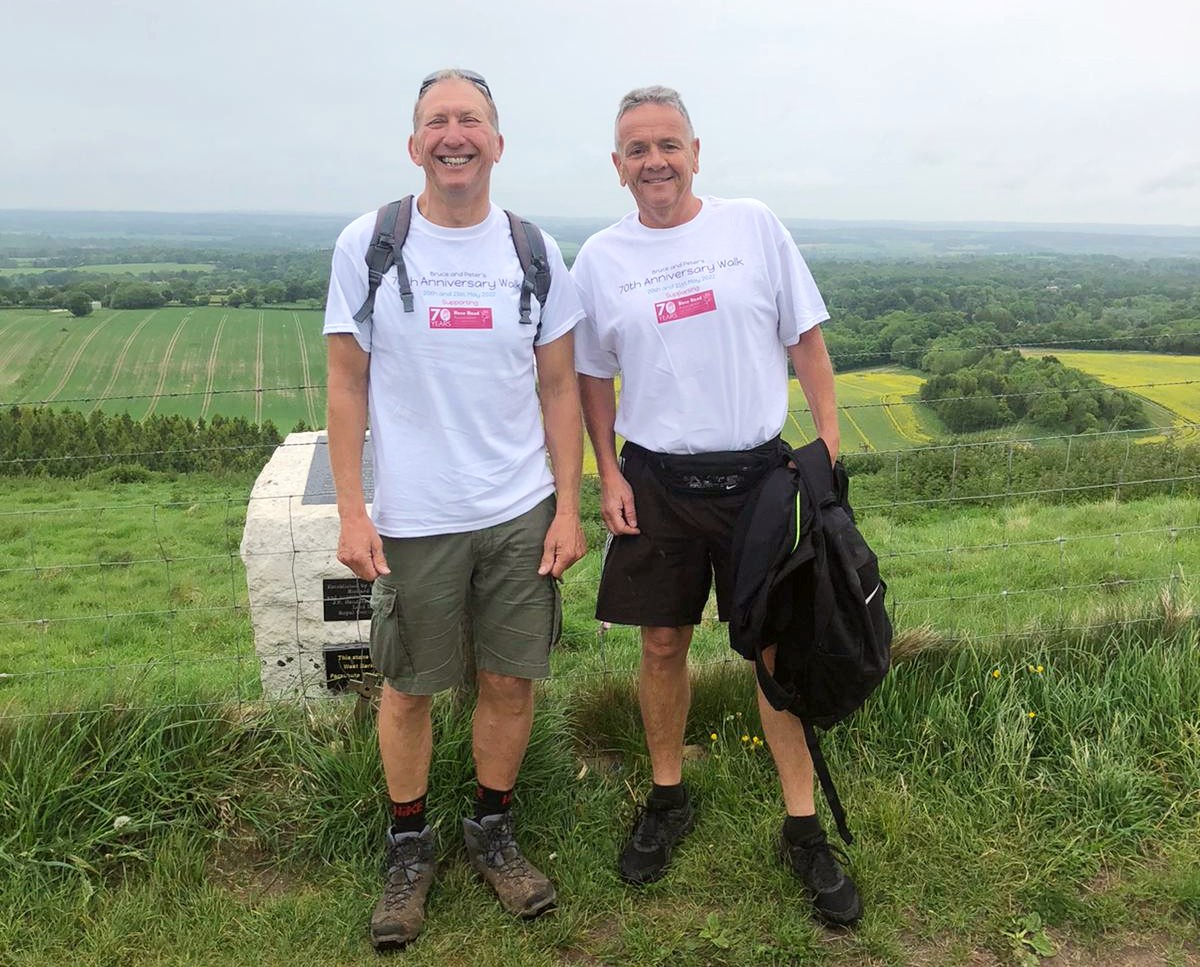 Bruce Elkins and Peter Harding, long term supporters of disability charity Rose Road, have set off on an epic two day 70km walking challenge along the Test Way, starting at Inkpen Beacon near Hungerford in Berkshire and finishing at Eling, Southampton.
Donate to sponsor all our walkers
On the Saturday afternoon, the charity is also holding an accessible walking event, where disabled young people and families supported by Rose Road have been invited to take part in a 1km walk on hard standing around Romsey Memorial Park in a collective effort to cover 70km over the course of the day.
Bruce, who is an Ambassador for Rose Road, is no stranger to organising sporting challenges to raise money for good causes, having raised over £100K for local charities over the years.
He said: "I have enjoyed every minute supporting the work Rose Road does for the families, children and young people. Rose Road have helped so many families over the last 70 years and we want make sure they continue to reach more disabled children and young people over the next 70 years. Everyone taking part in this walk with us is helping to raise more money which will help ensure that happens".
Aiming to complete the trek in just two days, Bruce and Peter have two long days ahead of them, but they won't be alone. Friends are joining them along the way including fellow supporters of Rose Road Dave Fulford from Radcliffe & Co, and a team from Churchers Solicitors.
To find out more and to sponsor Bruce and Peter go to www.roseroad.org.uk/jointhewalk .