Helping Guide our Future
The Association is run by a board of Trustees, who have a range of backgrounds and experience and provide the Association with a wealth of knowledge and support. The current Trustees are shown below.
If you'd like to get in touch or have any thoughts or questions, you can email Doug Miller, Chair of Trustees, at dougmiller@hotmail.com
Doug Miller
(Chair)
I first started working with Rose Road in 2012 taking part in a marathon of fundraising events. I chose Rose Road as a charity to support as I knew a number of families to which they provide respite care, and I soon discovered the breadth of their services and extent of their community involvement. In a previous role I worked with children with disabilities investigating and seeking compensation where negligence had occurred.

Rose Road makes a positive difference to young people's lives on the basis of need and is a vital community service.

I am humbled that my fellow trustees feel I have the skills to lead Rose Road as Chair as we look to the future. We are taking steps to expand our short breaks capacity at Rose Road and are always expanding our services not only in Hampshire, but also in neighbouring counties. So the future is bright and rosy, whilst ensuring we are ready to face the challenges ahead.
Julie Gomer
(Treasurer and Vice Chair)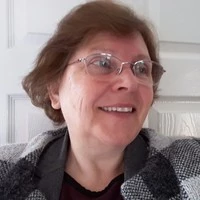 I am a qualified accountant and have worked in the charitable sector for 20+ years. This includes 11 years with Rose Road during the Childrens' Appeal to raise the funds to build the Bradbury Centre.

Having taken early retirement in 2019, I was delighted to be able to return to Rose Road as a Trustee and to be able to use my experience in the role of Treasurer. In my spare time I volunteer in the fundraising team at Rose Road, will say "yes" to any adventure, enjoy playing tennis and throwing weights around in the gym. My garden and greenhouse are my "happy place".
Con Attridge
(Vice Chair)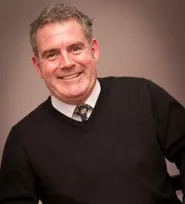 I became a Trustee in 2006 and was Chair between October 2010 and November 2015. My daughter Katie, who is autistic, has been accessing Rose Road's Short Break and Outreach services since 2006. I have specialised in the area of Human Resources for over 20 years gaining a wide range of experience. Prior to taking early retirement in 2010 I was Head of Human Resources and Organisational Development for a large not for profit Housing Association with over 800 employees.

As well as my current trustee duties I have been involved in a number of fundraising initiatives for Rose Road including successfully completing the London to Paris Cycle ride.
Jane Lyon-Maris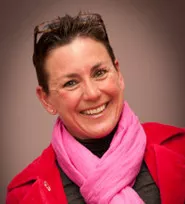 As soon as I qualified as a physiotherapist I knew that I wanted to work with children. So, after working with adults for the required 2 years I took myself off to Great Ormond Street and persuaded them to give me a job. The next twenty years were spent working with children, young adults and their families and carers in hospitals their homes and schools - including Mordaunt (now Rosewood) School with the Therapy team.
More recently I have done some teaching with students at Southampton University and had two children of my own. I became a trustee in 2011. I am very aware of the unique responsibilities that I hold as a trustee and am personally very grateful for all of the support and training opportunities provided for by Rose Road to ensure that I can fulfil my role within the charity.
Chris Cundy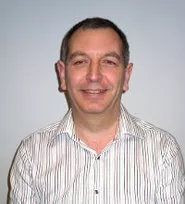 I am the Treasurer for Rose Road. I have been a Trustee since 2010 and act as the lead Trustee on financial matters for the Association. I was previously a director at VT Group plc, where I first had contact with Rose Road during the fund raising for the Bradbury Centre, and I am now a self-employed consultant.
I am also a Trustee for Action for ME and a founder and director of Go2 Business Loans, a locally based crowd funding site. I am keen on (now watching) all sports and walking.
Sarah Parker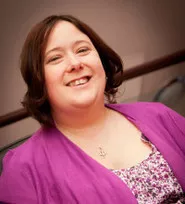 I have always been very passionate about the issues affecting young people with disabilities and their families. I understand the challenges they face, as I myself am a wheelchair user. I have been a Volunteer at The Rose Road Association since 2006 and I currently cover Reception one or more days a week, which allows me to have a good overview of how the Association is working. I have gained experience in several areas: Oaks & Acorns, Fundraising and Reception - this coupled with my own disability this gives me a unique viewpoint that makes a difference to my role as a trustee.
Zoe Evans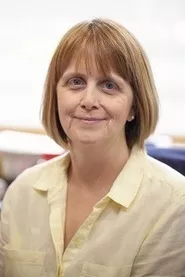 I am a new trustee joining the board in 2018. I am head teacher at Rosewood free School so share a passion for working with families and young people. I have worked at Rosewood since 2004 so I am fully aware of the vital service Rose Road offers families and young people.

Over the last year we have worked jointly on strengthening the quality of provision and where we can work collaboratively. I am hoping to serve the association in this new role as trustee and develop further a positive relationship with the school community.
Sam Clough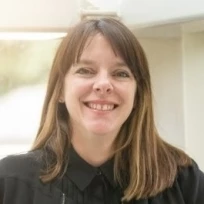 I joined Rose Road as Trustee in 2019 following an introduction from a friend whose daughter and family had been supported by the Association. I know first-hand the difference that a charity such as Rose Road plays in families lives. I wanted to be able to actively support Rose Road, beyond making a donation or taking on a challenge, so I've offered my skills and experience in business to support the team… and some of our amazing young people and families. It's extremely rewarding and I'm proud to be part of the Rose Road team.

My motto in life – is 'Live life… be kind'. I've a huge zest for life and when I'm not multi-tasking, I love to be active and outdoors – walking running or playing netball. This summer I'm mostly hoping to be paddle boarding.