Patron & Ambassadors
We're incredibly lucky at Rose Road to be supported by so many talented, influential people.

Our Association's Patron, Dame Esther Rantzen, is passionate about our cause, and does a huge amount of work to promote our services, and assists us with securing funding for our services.

We also have a brilliant team of Ambassadors who play a similar networking role, helping us reach people more effectively.

Rose Road couldn't succeed without their efforts, for which our Trustees and Senior Management Team are extremely grateful.

Ambassadors at a glance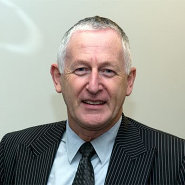 Paul Murray MBE
Rose Road Ambassador
With over 25 years of supporting Rose Road, Paul was awarded an MBE largely in recognition to this work.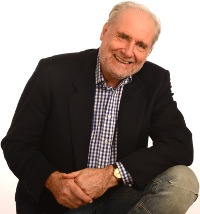 Mike Andrews
Rose Road Ambassador
Helping to produce multiple events with the fundraising team Mike has helped raise a lot of money for the charity and continues to support the team in many ways.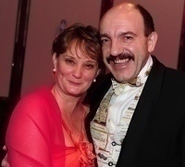 Nina Basset
Rose Road Ambassador
Nina and her late husband, world renowned sommelier Gerald Basset OBE, have been wonderful friends of Rose Road raising over £15,000 for the charity.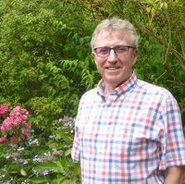 Alan Blair MBE
Rose Road Ambassador
With connections to Rose Road since 1988 through the New Forest Rotary Club Alan was impressed by our services and inspired by our young people.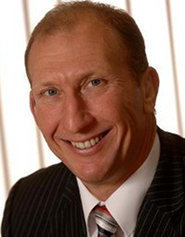 Bruce Elkins FCA
Rose Road Ambassador
Partner at Azets, Bruce is known in the fundraising office as 'Amazing Bruce' for his exceptional fundraising challenges and contributions to Rose Road.

The Rt Revd Debbie Sellin
Rose Road Ambassador
Bishop Debbie leads services, including the annual Christmas Carol Concert, and proudly shares the work of Rose Road that she feels so passionately about.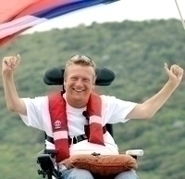 Geoff Holt MBE DL
Rose Road Ambassador
Yachtsman, motivational speaker and wheelchair user, Geoff is greatly involved in Rose Road and runs chartered boat trips for disabled children and young people through his foundation Wetwheels.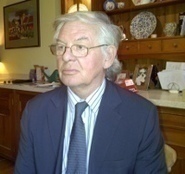 Martin Jay CBE DL
Rose Road Ambassador
Martin was one of the ambassadors involved in the fundraising for The Bradbury Centre, helping to raise £5 million for the facilities.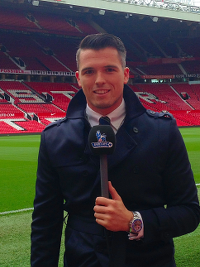 Michael Kurn
Rose Road Ambassador
Southampton TV presenter and broadcaster Michael has been involved with Rose Road since presenting the Dinner Dance event in 2012.

Jan Pierson
Rose Road Ambassador
Frequently busy fundraising through table top sales, selling homemade goods and all sorts of other events Jan is a huge asset to Rose Road.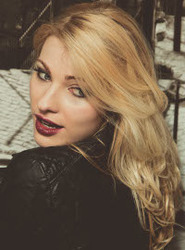 Nina Schofield
Rose Road Ambassador
Singer and songwriter Nina says "Rose Road is a fantastic charity and their continued support of children and families in the area I grew up in is as inspiring as it is beneficial."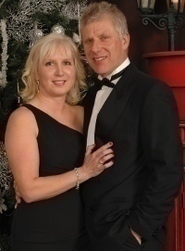 Karl and Kim Simmonds
Rose Road Ambassador
Parents of the lovely April, Karl and Kim are one of our Rose Road families. They support us through running events across the year.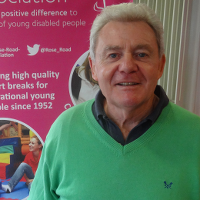 Chris Smith
Rose Road Ambassador
As well as a regular attendee of our events and being involved in a variety of ways with his wife Fiona, Chris has been instrumental in developing our partnership with The St. James's Place Foundation.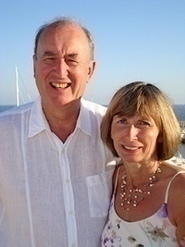 Richard and Jane Smith
Rose Road Ambassador
Introduced to Rose Road through an event Richard facilitated the partnership between Rose Road and Paris Smith and with Jane has continued to provide support for over 20 years.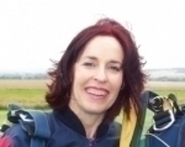 Kerry Swain
Rose Road Ambassador
Journalist Kerry Swain has interviewed parents and heard first-hand the vital role Rose Road plays for those families. Kerry has even done a skydive to help raise money for the charity!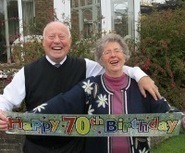 Clive and Eryl Thompsett
Rose Road Ambassador
Partnering with Rose Road for over 18 years, Clive and Eryl rogularly speak out at events across the Country, preading awareness of our work.

Janice Viveash
Rose Road Ambassador
As the Appeal Director fundraising to build the Bradbury Centre Janice has now retired but has kept contact with Rose Road with a personal understanding of the difference made to families.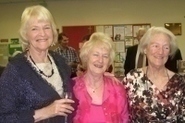 Chris White, Gay Drysdall and Leonora Joy Rood
Rose Road Ambassador
Daughters of Leonora and Ray Welch, 2 of 10 founding members of the Rose Road Association these ladies grew up alongside the charity and continue to support us today.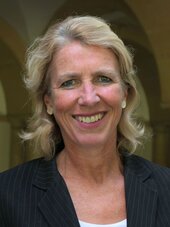 Clare Talks
Rose Road Ambassador
Director of Community Service and Geography Don at Winchester College Clare has hosted events, fundraised, and spoken out so passionately about Rose Road's work.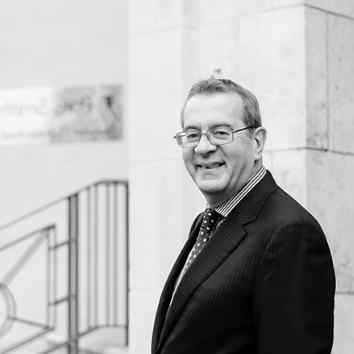 Nick Vaughan
Rose Road Ambassador
Senior Partner of Paris Smith LLP Solicitors Nick has been working alongside Rose Road for many years supporting the charity in many different ways during that time.

Download list of ambassadors