Regular Giving - Gail And Fergus' Story
Gail and Fergus' Story – why signing up to be a regular giver makes the world of difference to local families.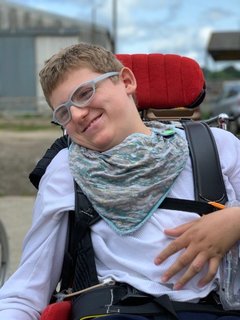 COVID-19 has changed the way we all live our lives, but for disabled children and their families, coronavirus has isolated them from their usual support networks. The Rose Road Association, however, has remained open throughout the lockdown period, providing advice, information, respite, outreach and play activities for families in need of support.
One family benefitting from Rose Road are the Beddings, based in Grayshott, Hampshire. Gail Bedding's 16 year old son Fergus is severely disabled and dependent on the care of his family, who typically had no access to respite due to the lack of providers in their area, and who have become even more isolated as a family during Coronavirus.
"Finding respite for a complex child like Fergus is very difficult; there are very few places with experienced staff we would trust," says Gail. "Rose Road is one of those and knowing that Fergus is in a safe and stimulating environment means so much to us. It makes the long drive worthwhile, knowing that he is looked after and that we can spend some quality time with the rest of the family and doing the day-to-day activities that most people take for granted."
Regular giver income has been so vital at this time in allowing Rose Road to support new families and to adapt to meet families needs.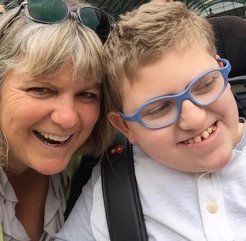 Rose Road CEO, Juno Hollyhock said 'We couldn't be more grateful to our regular givers at this very challenging time for the charity sector. Coronavirus has seen many of our income streams crumble at the same time as an increase in demand from families who have been isolated. We are widening our reach, both in terms of how we support families, and geographically, in order to respond flexibly to this crisis. Thanks to our regular givers we have been able to deliver shopping and PPE to families, we've provided emergency placements and crisis support to families with nowhere else to turn, and we have provided care for children of key worker parents. The challenge is only just beginning, we will need to continue to increase our services to meet the needs of our local families in the coming months.'
There are many more families like the Beddings who need Rose Road's support as we all learn to cope with our new ways of living. You can make a difference by signing up as a regular donor today, a gift of just £5 per month will make a huge difference to local children and young adults with complex disabilities and their families.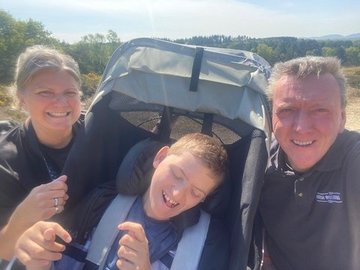 You can sign up to make a regular gift to Rose Road in 3 ways: