Rose Road and Ordnance Survey Celebrate 1 Year Together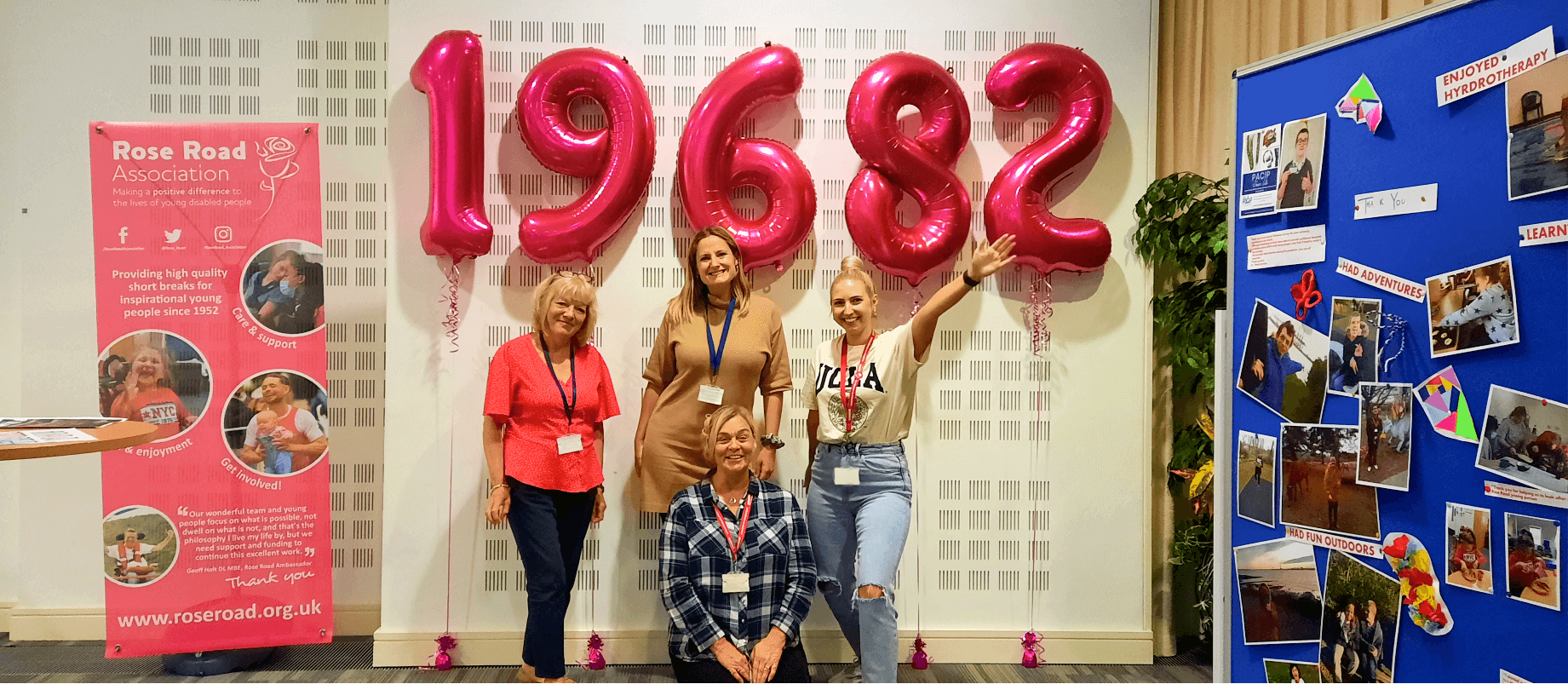 Our team have recently celebrated our one year anniversary with our amazing corporate partner Ordnance Survey. In its first year the charity partnership between Ordnance Survey and the Rose Road Association has raised £19,682 to help support disabled children and young adults locally. In a year where charity fundraising income has fallen, this is a remarkable achievement. Staff at OS have jumped out of planes, held quizzes and ran, rowed and walked many miles between them to raise money.
The money raised will be used to provide much needed respite care for disabled children and young adults from Southampton and Hampshire. Chloe Atkins, Head of Fundraising at Rose Road, said 'We know that many of the families we support have been at breaking point as their normal care networks are impacted by the pandemic. This funding will be a much-needed lifeline to those families in need. The knowledge that their local community is behind them, is so important to the families we support as well as our whole staff team.'
Since April last year, we have worked in partnership together with OS as part of the company's charitable commitment to the local community. Due to the first year of the partnership being mostly conducted remotely, the partnership is being extended from two to three years to make up for lost time.
Jess Phippard, Business Centre Manager at Ordnance Survey said; 'The past year more than ever, community has been at the heart of everything we do, from work life to personal life. Ordnance Survey has been proud to support Rose Road since April 2020 and, because of the pandemic, we have extended our partnership until 2023. The work that they do as an organisation, supporting vulnerable young people is valuable within Hampshire area and we are excited about continuing to support them.'