Claire & Mark's Story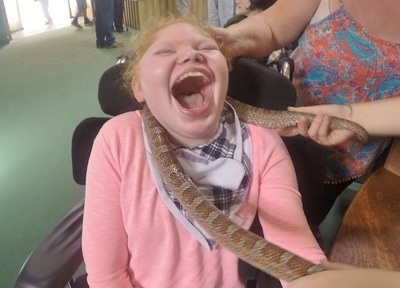 We are Claire and Mark, parents of Tabby, who is has multiple disabilities. Tabby uses Rose Road Respite Centre, Oaks and Acorns, and Rose Road Outreach.

Rose Road have, without question, saved our family and enabled us all to stay together. Thanks to Rose Road we get to have a night off 24/7 caring. Rose Road don't just look after Tabby, who has very complex needs, but they care about her too. (She often comes home with her nails done and hair beautifully plaited!)

When Tabby is in Oaks and Acorns, or when she is being looked after by our wonderful support worker, Claire from Outreach. We are able to relax, safe in the knowledge that she is receiving the very highest level of care.

We absolutely and completely trust Rose Road. They are above and beyond in care and professionalism. And when we say trust, we mean we trust them with our daughter's life. A huge thing. I love how no matter what, or how hard it is, nothing is ever too much trouble for the staff, and how professional yet caring everyone is. We are always warmly welcomed and Tabby is treated like one of the family.

We are proud and grateful to be a part of Rose Road and could never thank you enough for what you have done for our family. Thank you from the bottom of our hearts.
Help us to continue the story, make a regular donation or become a volunteer and help make a difference to a disabled child and their family.
If you enjoyed this story, why not also try: