Kim's Story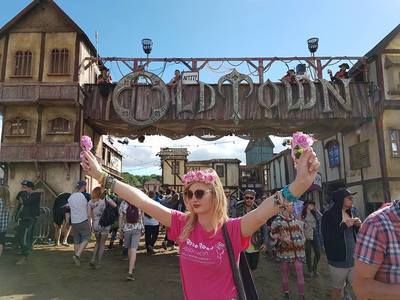 My name is Kim and I am the Community Fundraiser here at Rose Road.

When I joined Rose Road I realised very quickly that I hadn't just joined a team, I had joined a family. I have met some truly inspirational people while working for Rose Road- the families we work with who overcome every hurdle life throws at them, the fantastic donors that work tirelessly to raise money for Rose Road, and the staff who go above and beyond every day.

My role is to work with members of the community to raise awareness and funds for Rose Road. I always tell people that it doesn't matter how you help- whether it's volunteering your time, making a cash donation, or taking on a challenge, every contribution makes a huge difference to the work of Rose Road.

Every day I get to work with a selfless, kind-hearted community that want to help others. Working for a local charity means I can see the difference the money we raise makes to the lives of our families.

Rose Road relies on the generosity and support of the community to ensure we can maintain a high level of service and state of the art facilities; so if you are ever considering making a charitable donation please do remember Rose Road.

I have found that in this world, it is very rare to be able to honestly say "I love my job" and I consider myself extremely lucky to be able to say I do without a shadow of a doubt.
Help us to continue the story, make a regular donation or become a volunteer and help make a difference to a disabled child and their family.
If you enjoyed this story, why not also try: