Anchal & Advay's Story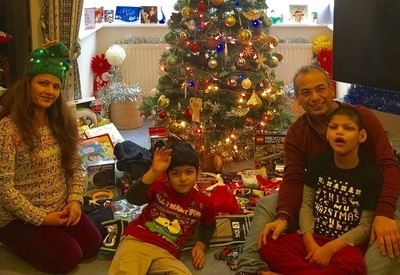 My name is Anchal and my son Advay has been coming to Rose Road for 3 years. The difference that Rose Road has made in our lives is phenomenal. Advay is able to access more facilities in the community with his outreach worker. It gives him an opportunity to do the things he loves like visiting garden centres to see their water features, going to the circus, accessing sensory activities, swimming and various other places.

Coming to the activity scheme gives Advay an opportunity to go for outdoor trips with his friends and enjoy activities such as craft, messy play and [playing on the bouncy castle. This, in turn, gives us an opportunity to spend quality time with his younger brother, Advik, and spend time doing the things that he enjoys doing.

Oaks and Acorns gives Advay another opportunity to meet new people and go on trips as well. It gives us a good night's sleep because Advay wakes up by 3:00 am and requires attention. We can have a break without worrying about him as we know he is being looked after really well when he is away at Acorns.

Rose Road has actually provided us with a new lease of life by assisting us in caring for Advay the way we would like. We cannot thank Rose Road and it's amazing staff in every department enough for what they continue to do for all of us.
Help us to continue the story, make a regular donation or become a volunteer and help make a difference to a disabled child and their family.
If you enjoyed this story, why not also try: