Jan's Story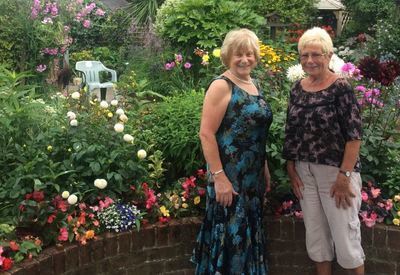 My name is Jan and I have been involved with Rose Road since the fundraising appeal to build the Bradbury Centre.

I first heard about Rose Road when I was at work and a leaflet for the £1 brick appeal was put on my desk. I liked that Rose Road was a local charity, I could see that they needed support and I felt that I could really help.

I started to hold events in my bungalow selling homemade jams, cakes and preserves. I have lots of people who help me, including family and my friends who I met at line dancing. We're a team and I really couldn't do it without them.

I now run coffee mornings in our local scout hut and in the summer we always have a garden opening. In total we've raised over £54,000 to support Rose Road and its families. I always like to fund something specific that I can see making a difference and is really needed by the Association. Over the years this has included beds, sensory equipment and a year of the afterschool club, PlayPM.

Volunteering and fundraising with Rose Road is great fun, everybody is always really welcoming and happy to see me. I know that some families that use Rose Road have a really tough time and I enjoy knowing I've helped in some small way.
Help us to continue the story, make a regular donation or become a volunteer and help make a difference to a disabled child and their family.
If you enjoyed this story, why not also try: