Angi & Hannah's Story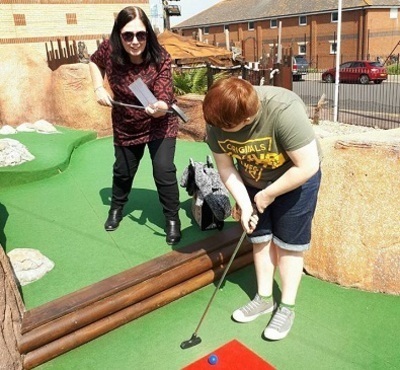 I'm Angi and my daughter Hannah has been coming to Rose Road for Play PM for the last 4 years.

Hannah is now 17 and has Autism, as is very common with girls she wasn't diagnosed until the age of 13. It just goes to show you never know when you are going to be walking in different shoes and I've learnt a lot about the special educational needs system over the last few years.
Hannah was unable to go to school for nearly 2 years, it was at that time that Rose Road started to help as she became very isolated and depressed. As an attempt to get her to engage with the world again we started discussions with the workers from Play PM to see if we could get her to attend the group.
A project was devised around her interest in photography and she started dropping into the club to take photographs of the activities for a display at Rose Road. It took many months of support and eventually she started coming regularly with her camera as she was more comfortable hiding behind the lens. As the months went on she still brought her camera but was happy to, at times, leave it on the side and start joining in with the rest of the group.
Play PM was the only thing at the time that worked to get her out of the house and start to be a part of society again, she now attends a special school and is studying for some GCSE's. Without the ideas, support and guidance of the workers at Play PM I have no doubt that things could have turned out very differently.
My favourite thing about Rose Road are the people, everyone goes out of their way to make it the best experience for the young person, Hannah really loves Play PM. The staff are amazing and come up with ways to support that may not have been thought of before.
Help us to continue the story, make a regular donation or become a volunteer and help make a difference to a disabled child and their family.
If you enjoyed this story, why not also try: