Debbie's Story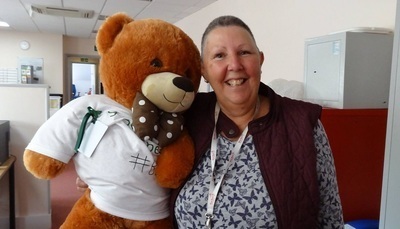 My name is Debbie and I work as a support worker in Outreach and in our activities schemes.

As an Outreach and Activities worker I could tell you lots of things that I have experienced. I first heard of Rose Road because of my niece who was lucky enough to have access to Respite, Playschemes and Outreach. My niece has a smile that could melt anyone's hearts but she was, and still is a challenging girl at times. My sister, Rachel's Mum, was supported by Rose Road and having that support for Rachel gave her a few well deserved hours to relax.

The staff and young people I work with always have a smile on their faces. It's such a rewarding job and no day is ever the same. Recently I decided to shave my hair off to raise money for Rose Road raising nearly £800. My friends and family thought I was crazy but Rose Road is worth every strand of hair!
Help us to continue the story, make a regular donation or become a volunteer and help make a difference to a disabled child and their family.
If you enjoyed this story, why not also try: