Carol's Story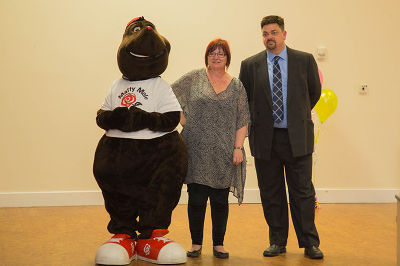 My name is Carol Dixon and I am Director of Family Services at Rose Road. I am also parent
to two disabled young adults.

In 2009, while working for the Land Registry, I was involved in Hampshire Parent Carer Forum, when we were asked what our priorities were for Aiming High for Disabled Children funding. We said we wanted a one stop shop where we could find the information we needed about what was available for our children and young people.

Hampshire commissioned an Information and Participation Service and I took a leap of faith and left my job in public services to become a project worker for the new Parent Voice service. In 2011 Rose Road won the contract to deliver the service across the whole of Hampshire and I stepped up to the role of Participation Coordinator.

Today, I am Director of Family Services. Parent Voice has an informative website and more than 5000 members. We deliver a range of other information and advice services across Hampshire, Dorset, Bournemouth, Poole, West Berkshire and Portsmouth. We are passionate about making a difference to families by giving them the information and advice they need. We employ many parents of disabled children in flexible, home based roles, recognising the wealth of knowledge and experience they bring.

I love my job, and feel so lucky to be on the Senior Management team of such a caring and innovative organisation.
Help us to continue the story, make a regular donation or become a volunteer and help make a difference to a disabled child and their family.
If you enjoyed this story, why not also try: