Peter's story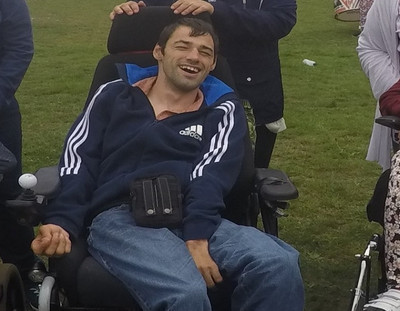 Peter is a regular user of our overnight respite services. Peter wanted to tell us in his own words how he feels about Rose Road so dictated his story to his support worker.

I started coming to Rose Road in October 2015. Since I have been a service user here my independence and confidence has shot through the roof. And I would like to tell you how Rose Road has changed my life.

I would like to start off by saying it has definitely made my relationship better with my mum. Because before I started I didn't have anywhere else to go, or a home carer. I used to feel trapped because there were things I wanted to do with support other than my mum. Rose Road enabled me to have that freedom.

One of the other things Rose Road has taught me is I should never take anything for granted. I always find whenever I arrive at Rose Road no matter what I have been doing at home the minute I come in here all my problems and worries seem to go away, when I see all the other service users it makes me feel very lucky and grateful. All the staff here are absolutely incredible and you can see in their eyes how much they genuinely care about the individuals. It's so nice for my mum to be able to leave me here and know I'm safe and my every needs are met.

I can't express my gratitude to all the staff and I have never met such amazing people in my entire life. The two words "thank you" doesn't even cut it! I will continue to support Rose Road for as long as I live!
Help us to continue the story, make a regular donation or become a volunteer and help make a difference to a disabled child and their family.
If you enjoyed this story, why not also try: