Diana's Story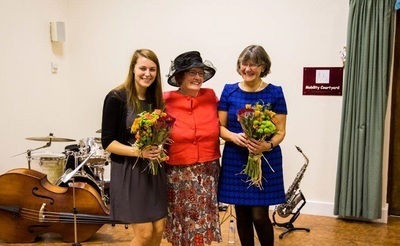 My name is Diana and I am currently a Trustee at Rose Road. I used to work as Head of Therapy in Rosewood School working closely with the Association, and after my retirement in 2010, I was asked to join the Trustee board.

I have a huge passion for the Association having worked with many of the staff, the young people and their families. I want the organisation to provide the best service possible, we must not be complacent. The role of a Trustee is to be a "critical friend", to observe how the organisation works, looking at processes, making visits and talking to families and young people to make sure we are fulfilling all that the Association is meant to provide.

When I first came down from London to work in Southampton as a physiotherapist I was shown around all the local services and one of which was Rose Road. Once I got to know the people who worked there I thought I really want to work with that team because of their commitment. Whenever I walked into the school and the respite unit there was such a lovely atmosphere, such a fantastic buzz and I wanted to be a part of it. Even now, when I walk into the respite unit there's this magical buzz because the staff are so fantastic and the young people are so relaxed, it's like another home for them... and that for me, is what it's all about.

I value the unique service we provide, which is why we aim to be as effective as possible. There are some amazing people who work here who we support and develop to be the best of their ability.

There is the dilemma between providing the dream and the reality because we are a charity and our resources aren't limitless but what we provide is something fairly special because ultimately it's important that our young people have the best care possible.
Help us to continue the story, make a regular donation or become a volunteer and help make a difference to a disabled child and their family.
If you enjoyed this story, why not also try: