Sue's story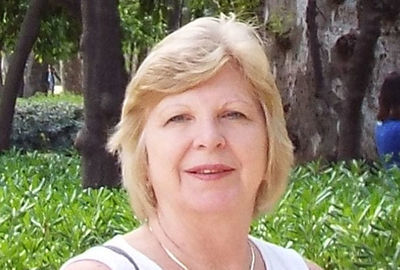 I'm Sue Burton and I worked for Rose Road for 20 years. In 1995 I became a support worker for a pilot scheme giving experiences and opportunities to teenagers with disabilities.

This was the beginning of our work with older children. I was then lucky enough to work with families who had preschool children with severe disabilities, one of these children is now a young adult Rose Road Ambassador. Over the years my role grew; I became admin assistant, then co-ordinator of the Outreach scheme in Southampton; then latterly for the Portsmouth area as Rose Road expanded and looked to the needs of families throughout Hampshire. Since retiring a year ago I have become a volunteer charity box collector, I just can't get Rose Road out of my system!

Rose Road has played such a big part of my life that I cannot have imagined life without it. I was very, very lucky, I loved my job and wholeheartedly believed in the work we were, and still are, doing both in the community and for individual families.

Both my sons became involved in various activities with Rose Road including completing the 2014 London Marathon. How proud of them were we as onlookers, Rose Road has made a difference to all of our lives in such a good way.
Without a shadow of a doubt my favourite thing about Rose Road was working with the families. I learned something new every day. I am 100% certain that the children and young people we support made me a better person it was a pleasure being part of their lives.
Rose Road has made me proud to have worked there. Whether it's welcoming and respecting diversity or difference, encouraging employee's views, opinions and ideas, enhancing skills with training and worker education Rose Road has always tried to do the very best for families and staff.

There's also the immense dedication, enthusiasm and energy of hundreds of people I have met over the years who have wanted to help young disabled people and their families experience activities and opportunities that would otherwise not be accessible to them…. It makes me proud to have worked and known them.

Whatever the future holds for me I am reminded daily about families, children and co-workers and it's always with a smile.
Help us to continue the story, make a regular donation or become a volunteer and help make a difference to a disabled child and their family.
If you enjoyed this story, why not also try: