Charity Christmas Cards
Friday 25th December 2020, Bradbury Centre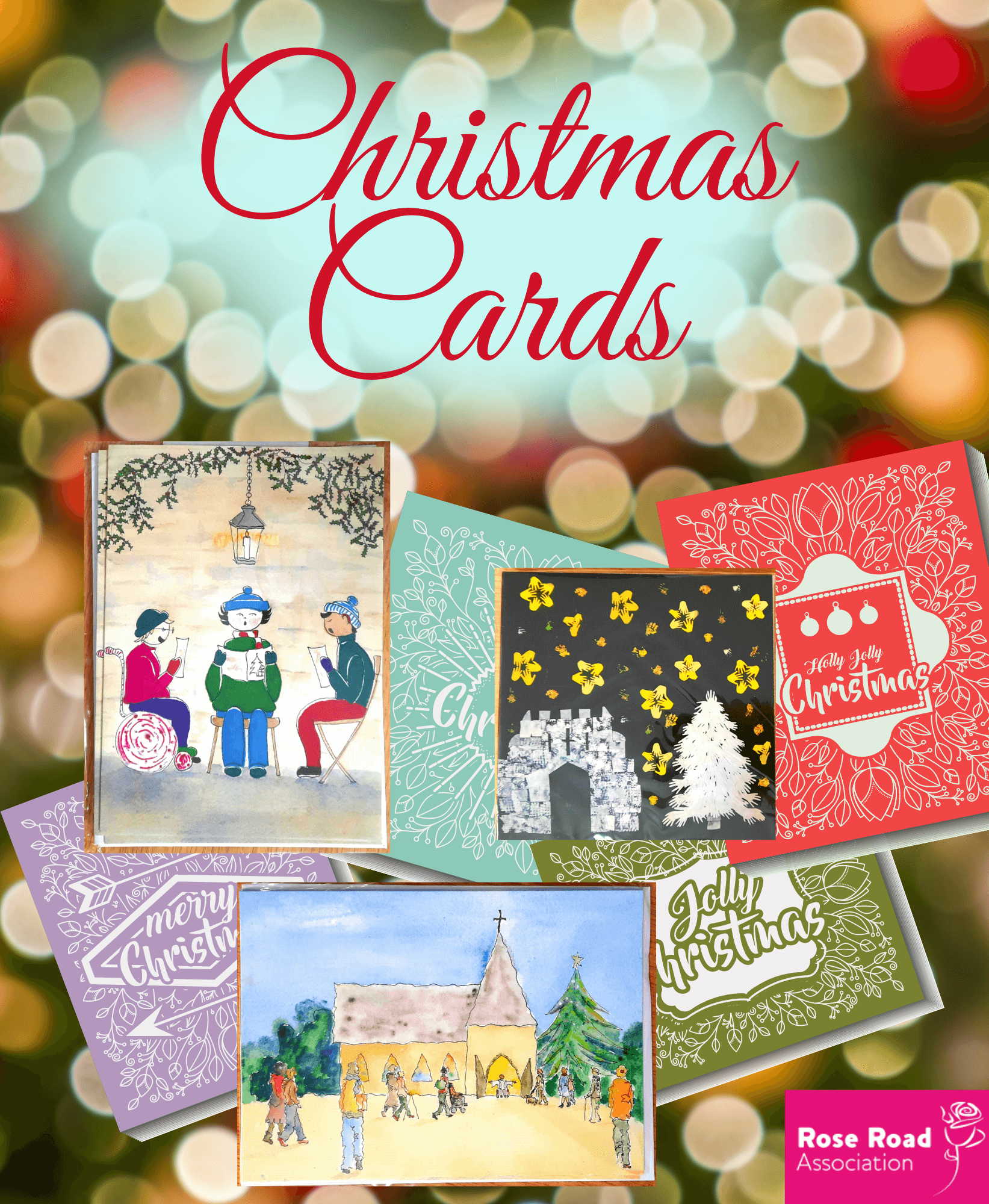 Our Christmas cards have gone online this year!
Fill out the form below to get yours.

All of us have been missing getting around and taking part in events this year, and it has been sad to hear that this will be extending to Christmas. Usually at this time of year we are busy getting ready for lots of festive events and have boxes of beautiful Christmas cards ready to take off to various markets with us to sell. Now we may not have the stall, the lights, chilly hands and hot chocolate while we sell our cards this year, but they are still just as lovely and you can buy them to send out to your friends and family just the same.
Choose from 3 different designs, in packs of 5 and 10. One pack for £4, or two for £7.
If you are not sending postal Christmas cards this year but wish to send some joy virtually please download our E-Card, kindly designed by friend of the charity Wendy Brookfield. Use our E-Card to share the seasons greetings and if you are able, make a donation of what you would usually spend on your Christmas cards to our Christmas Appeal.
Download our charity Christmas E-Card here.
Christmas cards are more important now than they have been in the last few years as we work alongside restrictions and might need to settle for a video chat with some of our loved ones rather than the big household gatherings we may be used to. Make sure you send them just as much love from your home to theirs with one of our charity Christmas cards.
All the money raised goes straight to Rose Road, helping families who have children and young people with severe and complex disabilities. 2020 has given us all more challenges than we had expected at this time last year, and it has been especially difficult for families with a disabled child. When you buy a Rose Road Christmas card, you are sharing the joy with not only your family, but ours too.
Have a lovely Christmas and thank you.
Buy yours below.
View form